About etch&bolts
Furniture, customised. For real.
We're not your average furniture slingers – we're the architects of vibes, the curators of cool. With over a decade of experience, we've been jazzing up Singapore's furniture scene, offering bespoke furniture with an array of over 900 designs to choose from.
However, the real magic goes down in our interior styling swagger. We're not just about placing furniture in a room; we're about transforming spaces into pure poetry. Customisation is our jam, and let's be real – it's more than just a fancy word. We're all about turning your space into a finger-snapping, jaw-dropping masterpiece. We'll even show you a sneak peek with our 3D rendering before you commit.
So, if your place needs an infusion of 'heck yeah,' join us at etch&bolts. We're not mere furniture aficionados – we're your partners in crafting a space as unique as your wicked dance moves. Welcome to etch&bolts, where furniture isn't just an object – it's an attitude, a lifestyle, and a whole lot of funky awesomeness. 
Designed to Last.
It's a shame when things start falling apart, so we design furniture that lasts for a long time. Solid wood, natural marble, granite, quartz - these are just a few examples of the premium materials that go into making our furniture pieces. We certainly aren't the cheapest in town, but we can assure you that for the quality work that we put out, our prices are highly competitive, and we make full use of every penny that goes into making our furniture.
Proudly Singaporean
Founded in 2014, etch&bolts first opened its doors at Keong Saik Road. Conditions were far from ideal; we were a small shophouse unit with poor ventilation and only one sofa set on display! Since then, we've made some significant upgrades; our current studio located at 135 Joo Seng Road is just over 6,000 square feet and has plenty of space to showcase all our finest work!
We are a Singaporean company and proud to proclaim it every chance we can.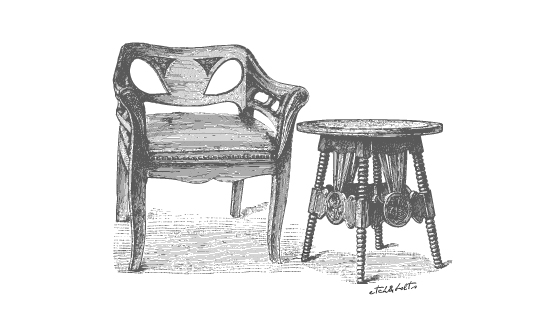 Solid wood, natural marble, granite, quartz - these are a few examples of the premium materials we use to make our furniture. Furniture should be as durable as they are beautiful, and it is by this principle that we choose what goes into making our pieces. By custom-making each piece, we also minimise our inventory and logistics costs, and we pass these on to you. We'll never advertise ourselves as the cheapest in town, but we can assure you we will make every dollar count.
Design First
At etch&bolts, we see ourselves as designers first, furniture-makers second. All furniture design is done locally by our in-house artists/designers (a.k.a. our designer monkeys, which is what we call them when they're not listening).
Our love for the arts and local culture is what inspired us to create etch&bolts, and we are always keeping a lookout for local talents. Our store works in partnership with local designers who bring a uniquely Singaporean flavour to our furniture designs, home accessories and artworks.
Feline Friends.
Aside from furniture making and interior design, we're also obsessed about animals! etch&bolts is home to four resident cats: Larry, Blackie, Bombom & Jojo. This eccentric ensemble can often be found attending to customers at our store when they're not asleep (never), and have made quite a name for themselves on our social media pages. We do our best to keep our cat celebrities comfortable, so we designed our very own range of pet furniture and accessories that also double up as stylish home decor pieces! Being cat-lovers ourselves, we've done everything we can to aid the local cat community; working with organizations like the Cat Welfare Society to raise funds and create awareness.
Our aim is to provide quality, design-focused custom-made furniture without
any unfair markups or gimmicks, ensuring that you no longer get the
shorter end of the stick.